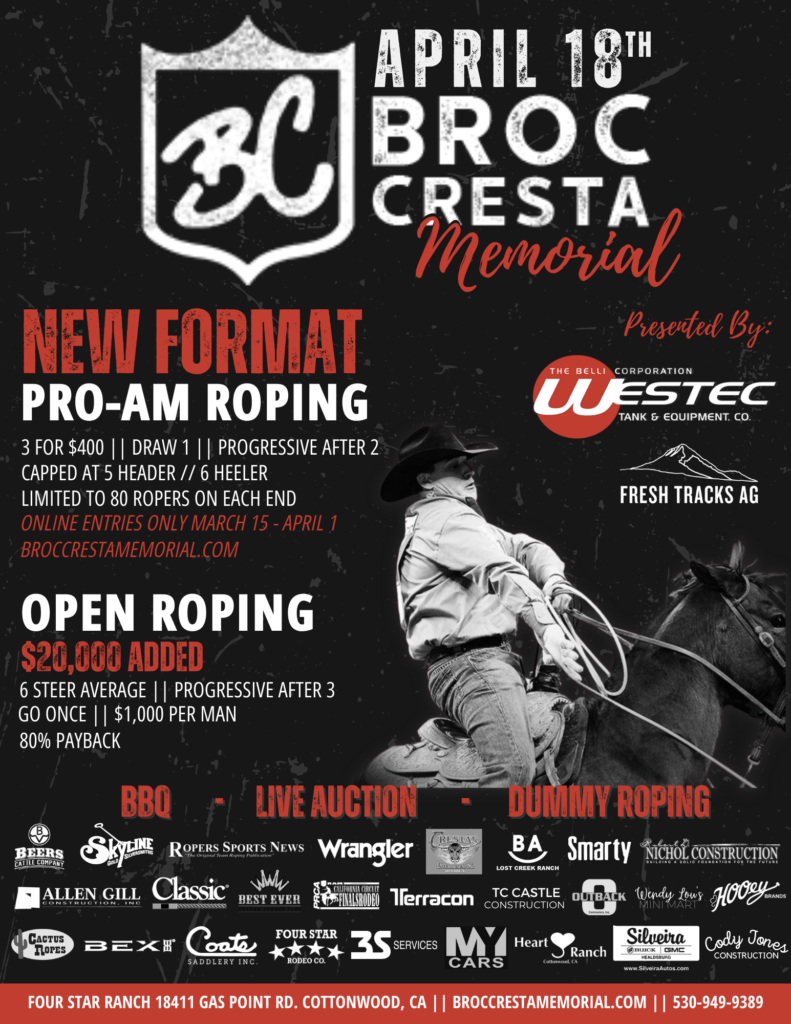 ENTER ONLINE MARCH 15 – APRIL 1
Online entries will open at 12:01AM on March 15th, and close at 11:59PM on April 1st. The first 80 ropers on each end to enter will get to rope. You may only enter on one side (heading or heeling). Amateur Ropers will draw their Pro partner during check-in at 8:00 AM on April 18th.  Amateur Heelers will rope first in the Pro-Am at 9:00 AM.
Open Roping to follow, sign-up at 10:00 AM.
For questions regarding the Pro-Am Roping or Entries, please call Mandy Staley at (530) 945-4993.
If you have questions about your number, or if you do not have a number classification, please call Justin Davis at (530) 949-9389.